Palau Sunset Harbour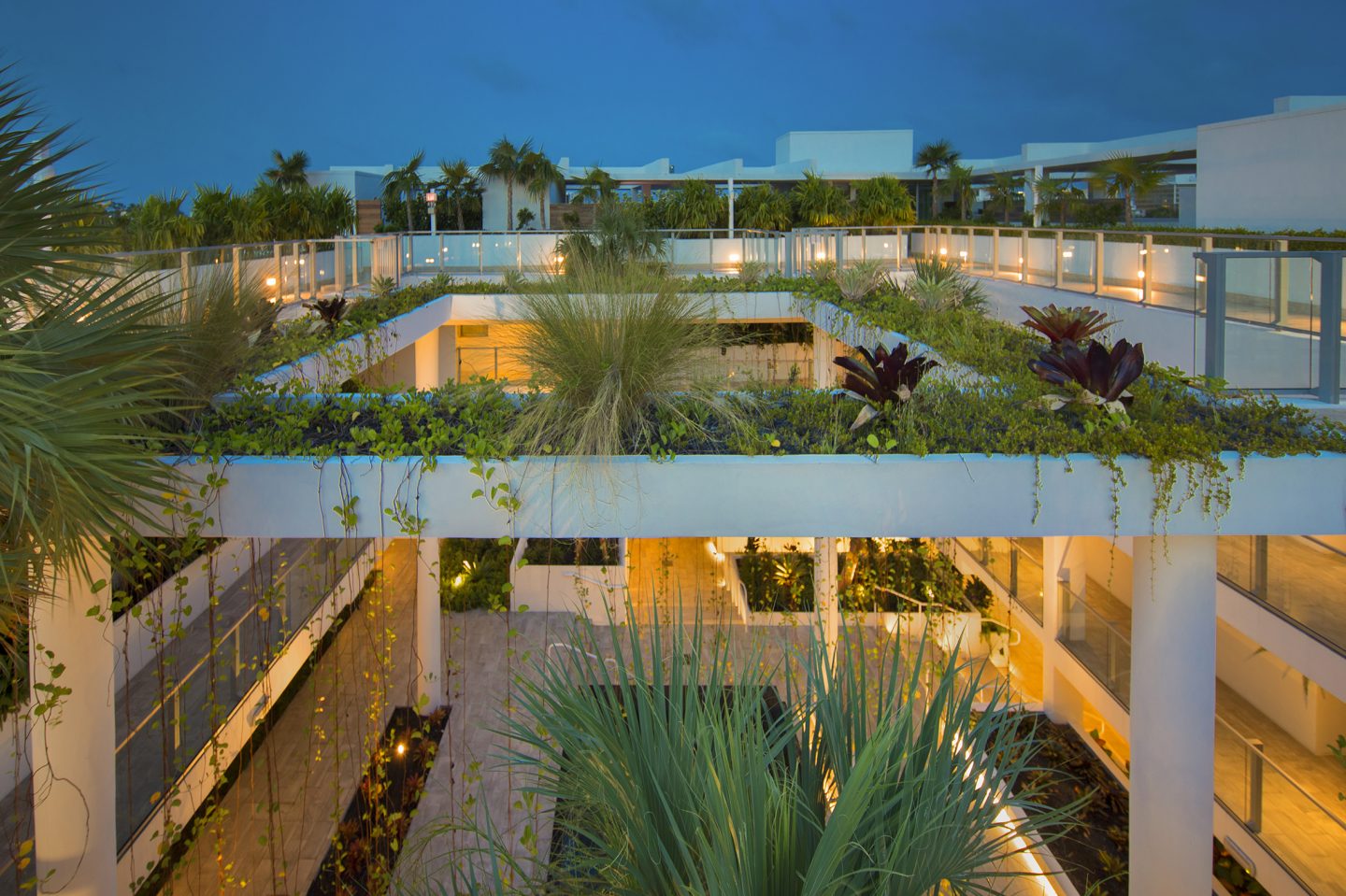 We have immersed ourselves into the context of this project, creating legacy gardens for all who call Palau Sunset Harbour "home." Our mission was to build a bond between the natural and constructed worlds. We want people to know and love nature. The Secret Garden: The Secret Garden is the heart and soul of Palau […] … Read More
We have immersed ourselves into the context of this project, creating legacy gardens for all who call Palau Sunset Harbour "home." Our mission was to build a bond between the natural and constructed worlds. We want people to know and love nature.
The Secret Garden:
The Secret Garden is the heart and soul of Palau Sunset Harbour. This verdant, central open space will create a type of synergy unlike any other. It is essentially a two level garden, entirely integrated from one level to the other. A grand water element magnifies the reflection of passing clouds and overhead tree canopies.  Flowering vines cascade from the floating garden above, while tilladsia and orchids adorn the trunks of palms and tree ferns.  Designed to engage any and all residents, the Secret Garden will be a central programmatic space for social events, outdoor meetings, spontaneous yoga sessions and contemplation. The plant palette will have a botanical richness of color, texture and fragrance.
Social, Intimate, Protected, Open, Light Filled, Pleasant Sounding, Fragrance, Color, Texture, Meditation, Lounge, Outdoor Living Room, Effervescence, Botanical Interest, Habitat, Enhanced Movement, Accessible by All Residents, Exclusive for Special Occasions, Ceremonial and Contemplative Space, Community, Integral, Timeless, Casual, Elegant, Sanctuary, Private, Appropriate, Welcoming, Alive, Sophisticated, Comfortable.
The Waterway Garden:
The Waterway Garden begins with a sinuous garden path that will wind between the trees, providing multiple points of perspective and an enriched walking experience.  Native canopy trees and character Sabal palms will celebrate regionalism and will further nestle the building into nature. Native and salt-tolerant groundcovers will cascade over a minimal edge bulkhead, reaching the water below and concealing the concrete seawall. Coconut palms will lean across the water, creating a dialog with those on the other side of the waterway. Understory native trees and shrubs will provide habitat and a sense of privacy and lushness for the ground level residents.
The Pool Garden:
The Pool Garden will be more open to the sky and will have a higher light level.  There will be pockets of shade from umbrellas, character palms, flowering vines on an overhead stainless steel vine structure and from the adjacent Private Garden Roof Level.  It will be as far east over the gym as possible, with windows of various dimensions placed in the eastern wall to enliven the Secret Garden.  One window may be placed at the bottom to allow views from inside the gym.  Clusia rosea trees and native Green Thatch palms will be planted adjacent the Private Gardens, which will be secret gardens in their own right.  These planters will be integral to the privacy barriers, veneered with Resysta wood.  A Resysta wood platform will provide a residential scale to the pool deck area.
A large, orthogonal, raised planter will be suspended above the main water element in the Secret Garden below.  Plants will cascade downward, linking both garden levels. All exposed edges of slabs and suspended planters will be tapered. The pavement will be finished concrete or Resysta wood, with a similar treatment in the Secret Garden below, as well as the ground level.
Year of Completion

2016

Location

Miami Beach, FL

Photographer

Miami in Focus - Peter Leifer