Casa Bahia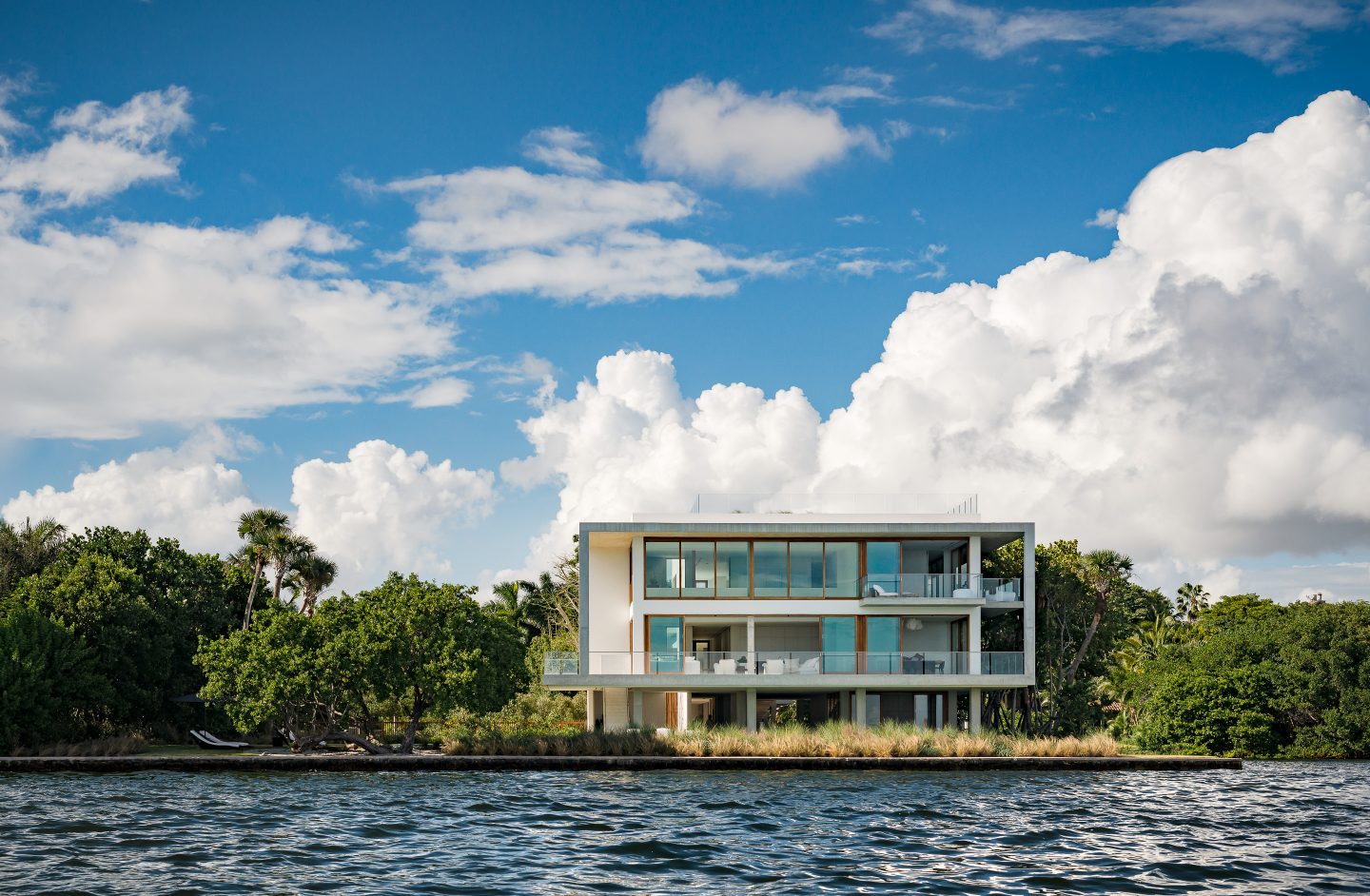 Casa Bahia sits on one of the most ideal waterfront lots in Coconut Grove. Both the North and East sides of the lot provide sensational water views and a full vista of downtown Miami. A sprawling modern residence, designed by Zyscovich Architects, appears to float above the land in homage to the extensive water that […] … Read More
Casa Bahia sits on one of the most ideal waterfront lots in Coconut Grove. Both the North and East sides of the lot provide sensational water views and a full vista of downtown Miami. A sprawling modern residence, designed by Zyscovich Architects, appears to float above the land in homage to the extensive water that surrounds the site.
From the street, towering clumps of bamboo and native hammock plantings create a sense of privacy and soften the crisp white architecture. The landscape transitions towards the rear of the property to feature lush, low groundcovers and soaring Sabal Palms that naturally frame the unparalleled views from the residence.
The landscape and architecture appear to blend together effortlessly within an open air atrium that features a two story water wall. Concrete, Teak Wood and Glass are used throughout the property to create a simplistic and timeless aesthetic that perfectly situates itself within the Historic Grove.
Year of Completion

2015

Location

Coconut Grove, FL

Architect

Zyscovich Architects

Photography

Joe Fletcher