Cerulean Villa Garden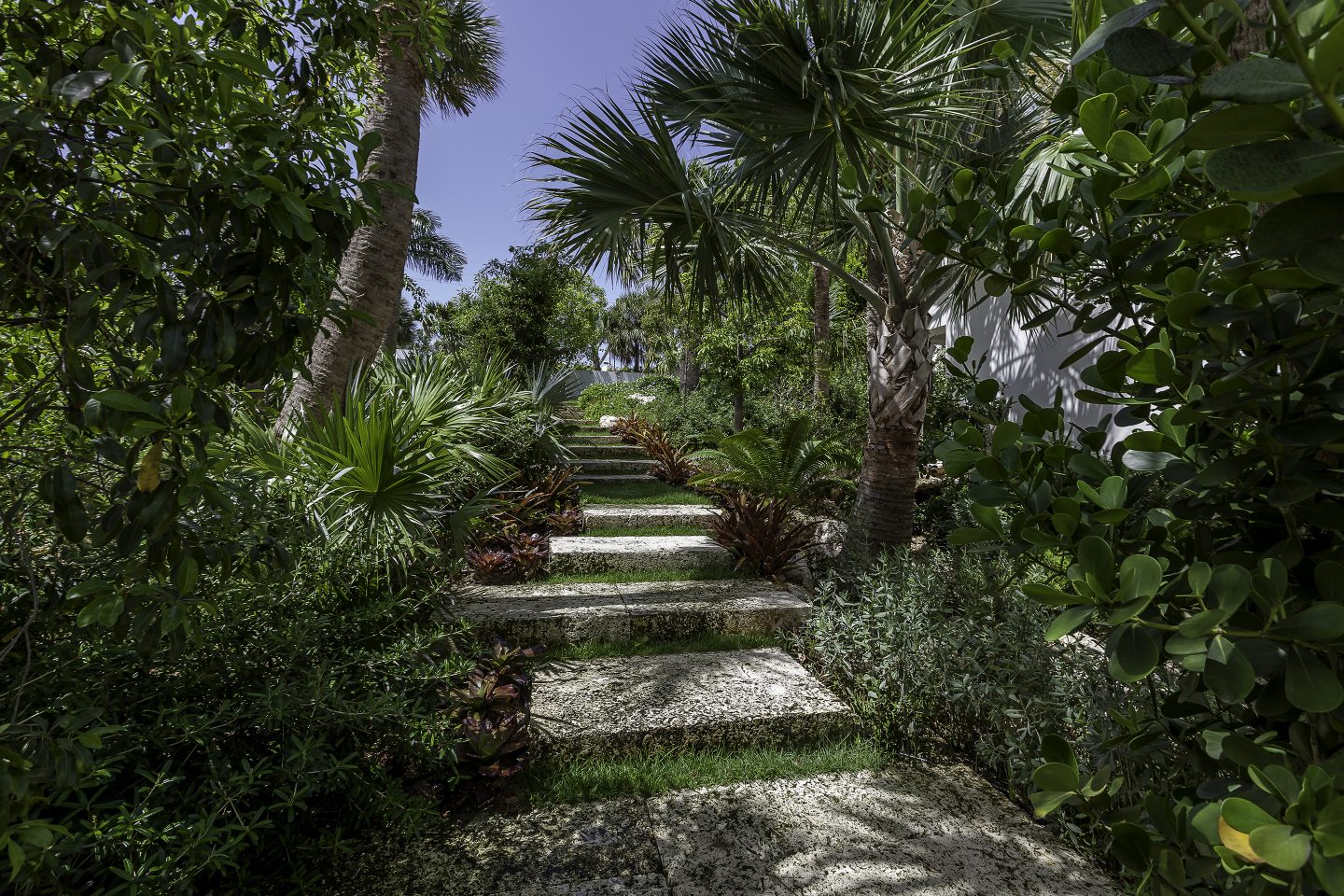 Anguilla, a British overseas territory in the Caribbean, is one of the most northerly of the Leeward Islands in the Lesser Antilles.  The greater part of the surface of this island has no topsoil and consists of fissured slabs of limestone.     The concept for the Cerulean Villa landscape was to create a sustainable, functional […] … Read More
Anguilla, a British overseas territory in the Caribbean, is one of the most northerly of the Leeward Islands in the Lesser Antilles.  The greater part of the surface of this island has no topsoil and consists of fissured slabs of limestone.    
The concept for the Cerulean Villa landscape was to create a sustainable, functional landscape and plant community. Multiple layers of planting have established a root system that will sustain plant life and create a microclimate within the canopy layers. 
Moments of color and interest are strategically placed throughout the landscape. Areas of deep shade, some with dappled shade open to lawn areas with bright sunlight. The Great Lawn is a destination; a sun-dappled open lawn for play and relaxation. 
The landscape design takes careful consideration of privacy and screening of views to and from neighboring structures. A perimeter buffer of native trees and understory shrubs serves as a dense green screen along property lines and fences, making walls disappear. The layered and strategic placement of large palms and specimen trees act to visually screen the large adjacent villas.  Views to natural features, such as Loggerhead Rock, have been emphasized and enhanced with planting.
Topography has been graded to minimize built walls, adding to the natural and organic feel of the spaces. Security and property rights are considered by the use of gated entries, layered perimeter walls which incorporate low planter walls, and also tall security walls. The entry trellis serves a dual purpose by extending into the Great Lawn, providing shade and refuge.