Midcentury Garden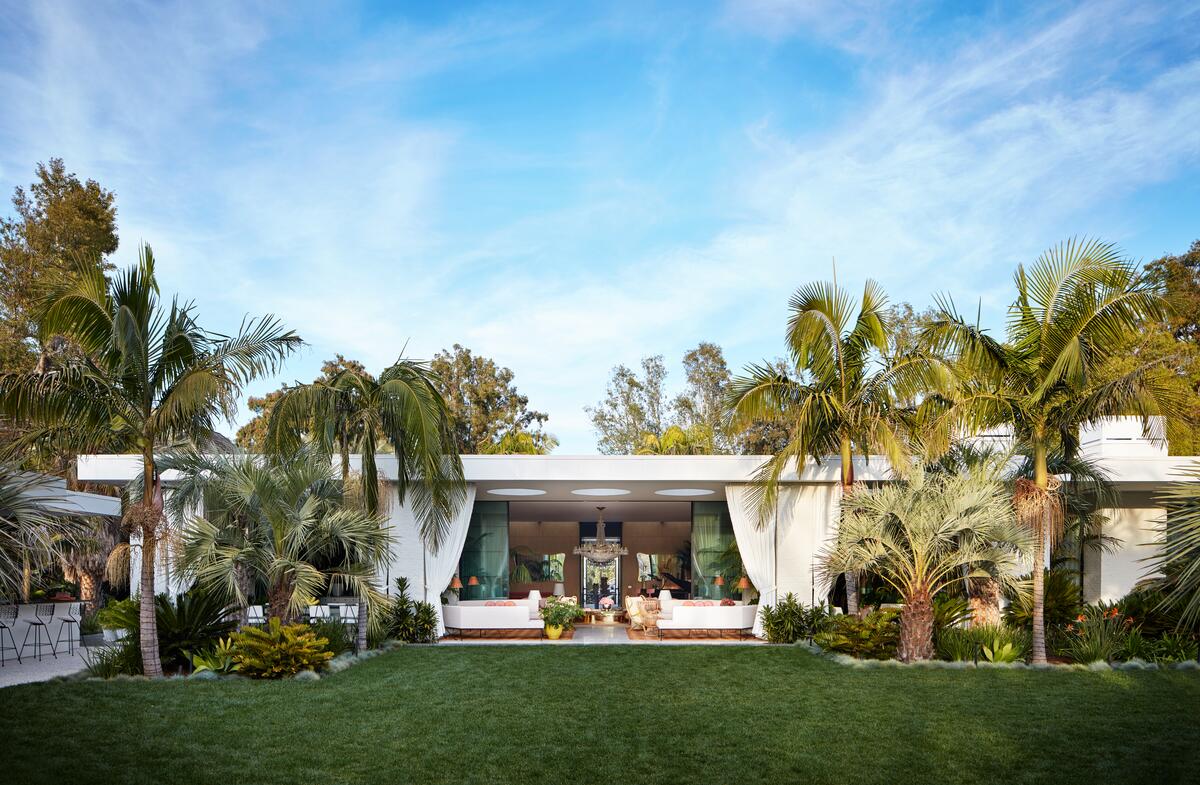 This 1.25-acre property is situated in the prestigious Holmby Hills neighborhood of Los Angeles. An existing 9,000 sq.ft. residence and additional 6,000 sq.ft. of detached living space designed by renowned architect Caspar Ehmcke, was sensitively and immaculately modernized by the architect/interior design duo: Studio William Hefner and Jamie Bush + Co. The success of the […] … Read More
This 1.25-acre property is situated in the prestigious Holmby Hills neighborhood of Los Angeles. An existing 9,000 sq.ft. residence and additional 6,000 sq.ft. of detached living space designed by renowned architect Caspar Ehmcke, was sensitively and immaculately modernized by the architect/interior design duo: Studio William Hefner and Jamie Bush + Co.
The success of the garden and its outdoor spaces wouldn't have been possible without the collaboration of everyone involved: beginning with the Clients and their enthusiasm for nature. RJI's contribution to the project began with simple geometry adjustments to the driveway to enhance the arrival experience. What was once a straight driveway abutting a Ficus benjamina hedge, was now a meandering pathway that shifted views and forced sight lines as it traversed alongside a diverse plant composition that was far more interesting than the monotony of a singular hedge.
Another obstacle tackled was the elimination of severe retaining walls. RJI used recycled concrete block to construct dry-stack walls not exceeding three feet in height. This allowed for the walls to recede into the landscape and almost dematerialize as the plants matured and began to cascade over them. The landforms were carefully sculpted to create shallow retention areas that would direct precious rainwater to low points in the garden. These low areas were planted with tropical-textured water-loving plants to reinforce the subtropical palette found throughout the garden.
RJI's planting scheme for the garden is grounded in the philosophy of the firm. Native plants were used extensively throughout the project, layered in amongst other locally available plant material to create the 'bones' of the garden. Large multi-trunked Quercus agrifolia were used between the pool and street to provide privacy while still allowing for views to the neighboring park. There are many collected specimen palms in the garden, all of them thoroughly researched for their appropriateness in the Los Angeles climate. The overall composition of large native trees and exotic palms resulted in a garden that maximized sustainability and biodiversity. Local flora and fauna have also found a home in this garden.
Location

Los Angeles, California

Construction Management

Stonemark Construction Management

General Contractor

MG Partners, Inc.

Architect

Studio William Hefner

Interior Design

Jamie Bush + Co.

Local Landscape Architect

Peter Anselmo of LandFluent

Landscape Contractor

Clark & White Landcape

Specimen Tree & Palm Suppliers

Bob Everett / Calligari & Associates, LLC

Photography

Stephen Kent Johnson/OTTO