Five Palms Garden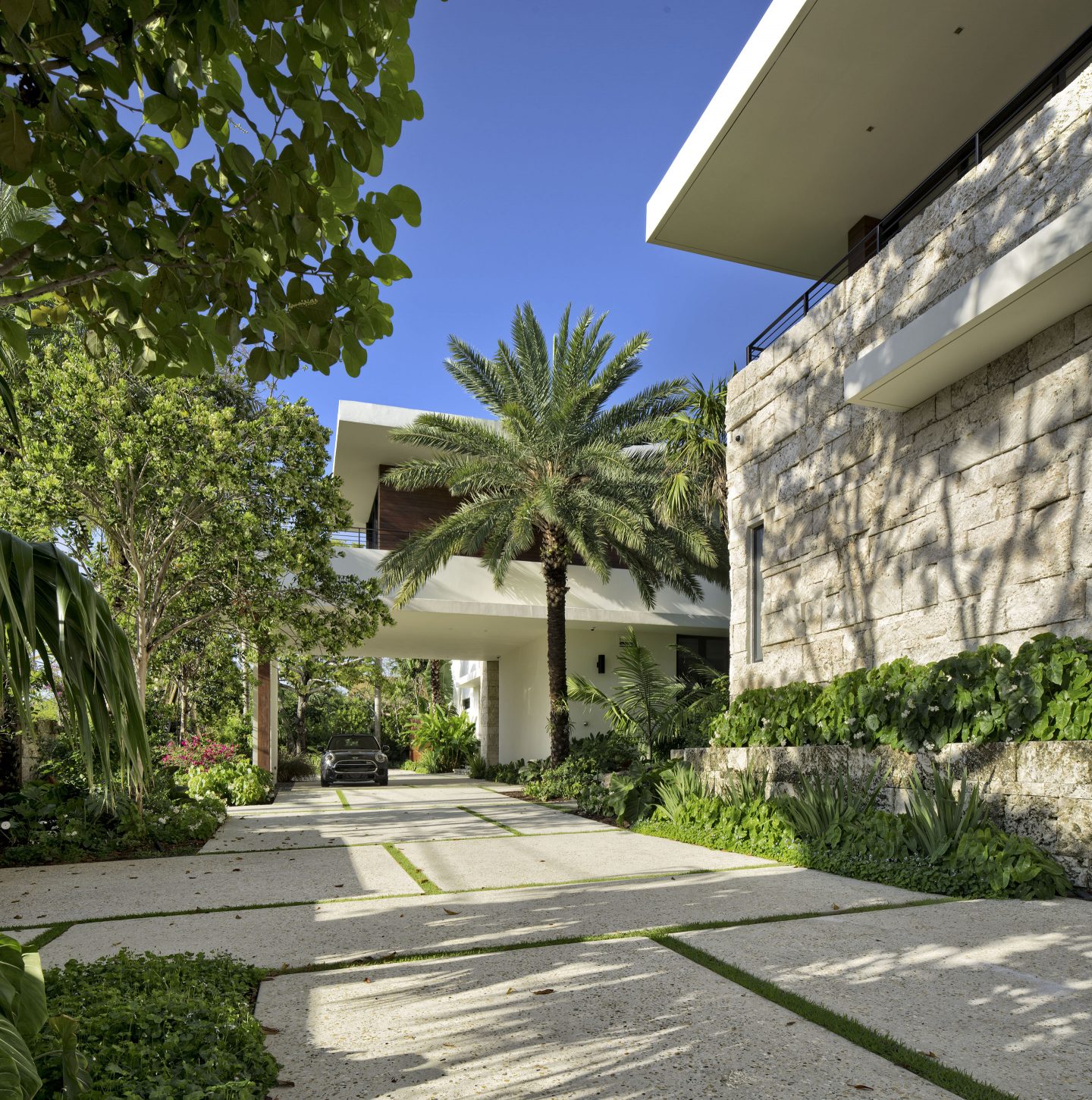 This 1.37-acre residential garden was designed for a client originally from New York. He had a vision of connecting three separate properties together to create a 12,000 sq. ft. family compound along a prominent waterway in Miami Beach, Florida. The individual properties were designed as one cohesive garden, though they were documented, permitted, and constructed […] … Read More
This 1.37-acre residential garden was designed for a client originally from New York. He had a vision of connecting three separate properties together to create a 12,000 sq. ft. family compound along a prominent waterway in Miami Beach, Florida.
The individual properties were designed as one cohesive garden, though they were documented, permitted, and constructed separately due to zoning technicalities. Jungles was invited onto the talented project team to conceptualize the planting and hardscape elements. His team performed contract documentation of all hardscape details including the pools, water features, seating areas, driveways, planters, and exterior steps. Native Florida keystone was selected for the hard surfaces, while stamped concrete was specified for the driveway. The water features, designed to support koi fish, respected the side yard setbacks for each parcel.
Each of the properties serves a different function. The center property acts as a large amenity space for friends and family. The southernmost property is the family's inner sanctum. The west-facing infinity edge pools visually elongate the presence of water to the waterway beyond. The dark materiality enhances the reflective quality of the water and acts as a window to the sky, mirroring the clouds and fronds of adjacent palm trees.
Shade is an essential element, as the properties face west. Large-scale Ipe pergolas visually connect the outdoor spaces and activate the poolside garden for entertaining both day and night.
Jungles elevated the entire property by a few feet and in doing so, he was able to preserve an existing mango tree between two of the lots. The tree's elongated branching diminishes the size of the adjacent residential structure and shades the courtyard space.
Demolition and construction of the third lot did not begin until the first of three new residences were completed, as the client was occupying the third lot's existing structure. Completion is forthcoming.
Jungles enjoyed the collaboration with the client, the interior designer, and the architect to realize a shared vision of applying natural materials and integrating interior and exterior living.
Year of Completion

2019

Location

Miami Beach, Florida

Architect

Strang Architecture

Interior Design

Gachot

General Contractor

Bosch Construction

Landscape Contractor

Avalon Gardens

Lighting Consultant

L'Observatoire International

Photography

Claudio Manzoni Photography