Soho Beach House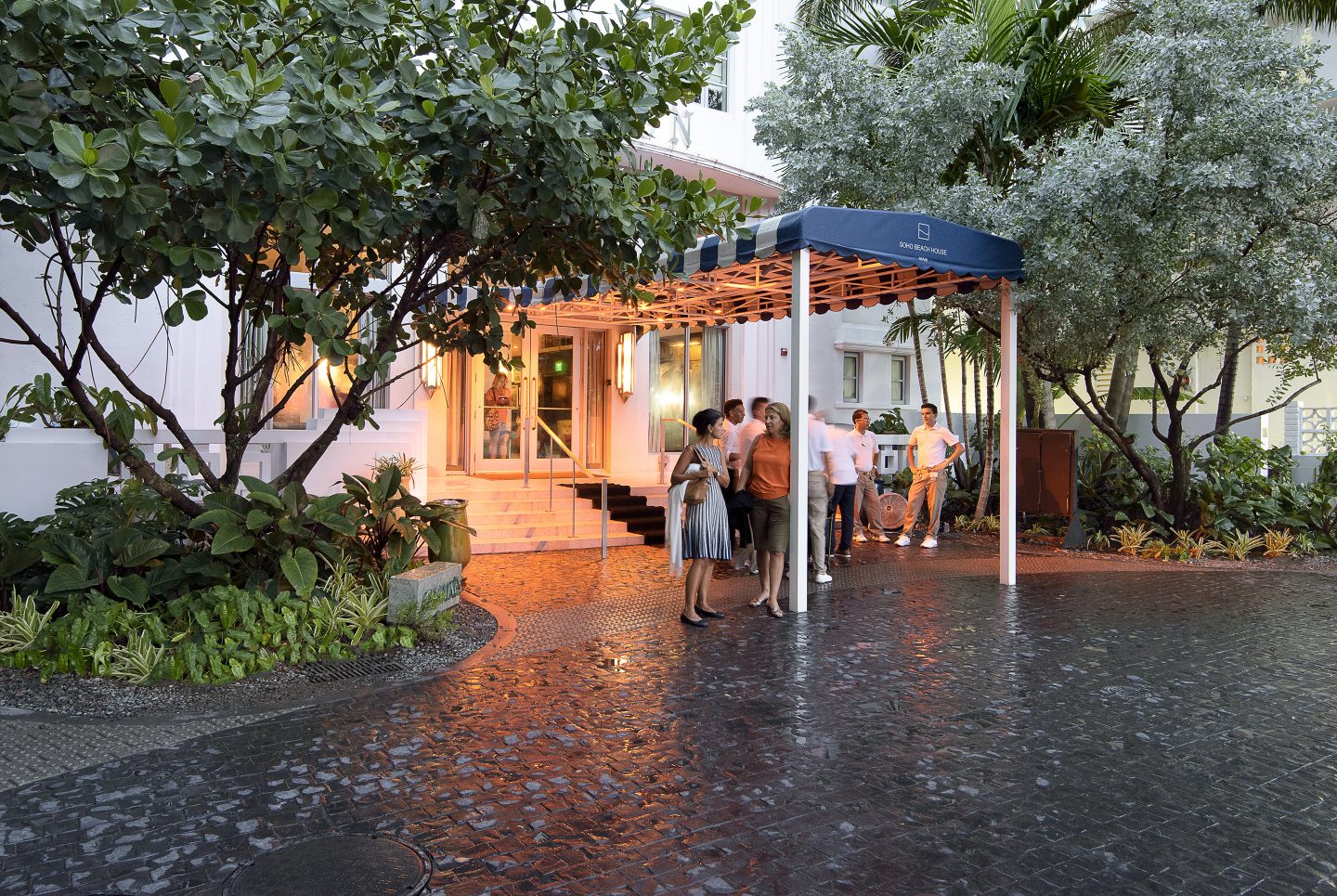 Jungles designed the Soho Beach House hotel and private club garden for the London-based Soho House Group. Sited in a densely-populated area of Miami Beach, the project involved the restoration and retrofit of the historic Sovereign Hotel, a landmark 1940's Art Deco building, along with a new 15-story oceanfront tower. Soho Beach House includes two […] … Read More
Jungles designed the Soho Beach House hotel and private club garden for the London-based Soho House Group. Sited in a densely-populated area of Miami Beach, the project involved the restoration and retrofit of the historic Sovereign Hotel, a landmark 1940's Art Deco building, along with a new 15-story oceanfront tower. Soho Beach House includes two pools, indoor and outdoor entertainment areas, elevated gardens, and a restaurant that is open to the public.
The landscape design for the Soho House is more so the creation of intricate outdoor spaces than a showcase of plant diversity. Jungles was restricted to using only native plants in the easternmost beachside portion of the garden except for repositioned, existing coconut palms. Nonetheless, a very intense, intricate, yet simplistic vibe exudes from the beachfront plantings of the Beach Garden to the canopies of the restaurant's Silver Buttonwood trees.
The specimen Silver Buttonwood trees were designed to provide shade and scale for the restaurant, along with a trellis structure and a 100-foot retractable awning. Vines hang from the trellis, positioning the dining participant in a verdant environment.
A sense of unity grows from the interior to the exterior environments. Raymond linked the open-air garden spaces with the beautiful and bold lines of the new tower and the original Art Deco building, conjuring a beach-chic oasis. Garden spaces undulate through the length of the property, culminating at the public beach boardwalk and sand dunes.
Private garden areas at different levels begin to inform what the spaces are going to be. These levels came about by the fact that the fill generated on-site by the excavation of the tower's footings and grade beams needed to remain on-site. Jungles used this to his advantage. Elevated gardens were created adjacent to the public boardwalk in the Beach Garden and down the side of the simple rectangular-shaped pool in the Pool Garden. The 100-foot pool sits above the ground plane allowing water to circulate over all four sides, like a mirror floating in the space. Large gestures of communal lounge furniture provide for ample sunbathing along with semiprivate beach-chic garden and cabana areas.
The hotel's private club regularly programs local music, fashion, and art events in the Beach Garden and Pool Garden. Overall, there were very limited areas for landscape interventions. Much of the ground plane was designated for people, furniture, and functions. The resulting plant palette is intensive, lush, and salt-tolerant. Native Florida plants were chosen, including specimen Sabal palms, specimen Silver Buttonwoods, Spanish Stopper, Green Thatch palms, and Sea Grape. Views to the Atlantic Ocean, the Indian Creek Waterway, and the garden areas are spectacular from the second and eighth-floor exterior amenity levels.
Year of Completion

2010

Location

Miami Beach, FL

Architecture

Shulman + Associates

Interior Design

Martin Brudnizki Design Studio

Photography

Steven Brooke, Stephen Dunn